Service Overview
Planning to move/shift to a new location? Are you fed up with the existing one and looking for a new residence location where you can enjoy all the services and facilities? Then lucky movers and packers are best home movers in dubai here for you to serve the best. We can move your households and other items in the best possible manner movers and packers in dubai marina.
Our trained staff is highly professional, and our basic motto is the customer's satisfaction. We always try our best to meet the client's expectations and carry out the tasks appointed in a best-expected way. Lucky movers and packers are known as the best moving company in UAE as we have experienced and trained staff, we use latest techs and up to date packaging techniques which allow us to beat the competitors and meet the customer's expectations. When it comes to house moving then lucky movers and packers offer a wonderful bunch of services to its valuable clients…
Free estimation of the complete job (on-site)
Extremely high-quality packaging material
Packing
Moving to the new desired location
Unpacking
Removal of the fragile like antique artifacts and decoration sets
Storage services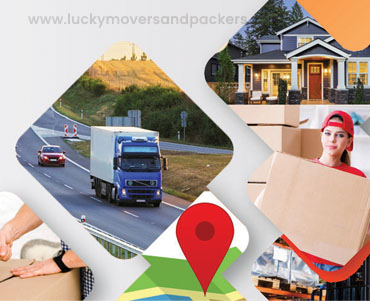 NOTHING TO WORRY ABOUT
While shifting from the existing location to a new one, the most important thing to worry about is the safe packing and transportation of the household items. As one has spent plenty of time in the house with those items and everyone has firm emotions attached to those items, that's why the safety of those items is very much necessary.
The one who is shifting has a lot of tensions to handle as well so the packaging and transportation of the household items must be carried out by the professionals whose domain is to carry such tasks only. For this purpose, lucky movers and packers are offering the best movers and packers services including house moving services in UAE.
Once you have appointed the lucky movers and packers for the packaging of your household items or house moving service, you don't have to worry about it. Our trained staff will handle everything and best home movers in dubai. Our service and result will prove our professionalism to you and our devotion to our job. Whether there is a small item or a large one in the household, lucky movers and packers always use the best packaging material to ensure the safety of the item, so that it doesn't get damaged and must be transported to the new location safely.
SOLUTION TO EVERY PROBLEM
A company can only provide a better solution to a problem when it has trained and experienced staff who knows very well how to deal with the current situation and problem. Lucky movers and packers are the best packaging company in UAE and we provide every best possible solution to your problem regarding house shifting movers and packers in dubai marina.
Every possible precaution is taken while shifting the delicate household items to the new location. As every new project has its kind of problems and conditions, because of this, our staff has a wide range of experience to provide solutions to the various on-site hurdles and problems. Once you have chosen the lucky movers and packers for house moving, you surely won't regret your decision as you have selected the best movers and packers of the UAE. We are one call away from you, feel free to contact us anytime. We will be at your doorstep to offer the best moving and packing services.