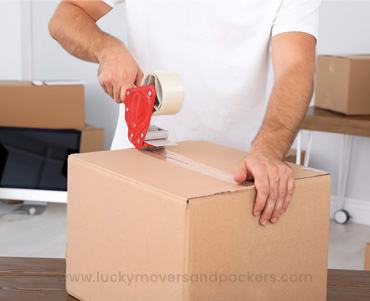 Service Overview
Lucky movers and packers Company offers packing and unpacking services that can be customized to meet the needs of any move, large or small with moving packing and unpacking services.
We find underestimating the time and energy required to pack for a move is very common, and it can be one of the most stressful aspects of planning for a move. This is why we include packing services as part of our full service moving to offer.
Our professional, careful movers and packers are expertly trained to pack items of any quantity, value, or fragility, from a library of books to a cabinet of fine china. Professional moving and packing services from movers and packers will ensure that your items are packed efficiently and transported safely.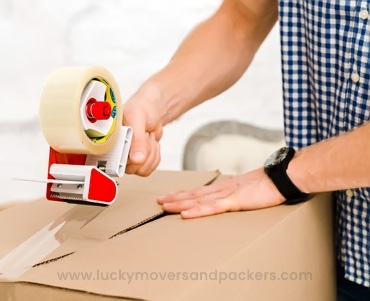 Full Packing Services
You'd rather not worry about packing at all with moving packing and unpacking services. We will send a team of experienced movers and packers to your home to pack up the attic to the basement. Of course, we will leave out any items you'll need on the night before moving, and quickly pack those up on move day.
Partial Packing Services
If you don't mind packing some (or even most) of your items on your own, but would like some additional help, we can accommodate your packing needs. Perhaps you'd like us to tackle packing a large collection of breakables, or just work on preparing storage areas for the move; whatever you need, we're happy to help.
Unpacking Services
Moving is generally an exhausting experience, even if you hire professionals to do the hard labor. If you would like some assistance settling in to your new home with unpacking boxes, we can undertake the entire job, or simply provide a few hours of service; it's your choice.