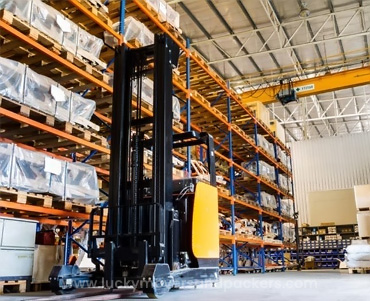 Service Overview
There are a lot of movers and packers companies in UAE which are offering multiple services of this type, but lucky movers and packers are exceptional and above all. This term refers to the storage of client's different types of items like households, office furniture, office corresponding, fragile items, with moving to UAE movers and packers company etc.
Lucky movers and packers offer storage and warehousing services for the residents living in UAE and all over the world as we don't discriminate among our respectable clients. Warehousing is a simple word but when it comes to practical, it requires handling multiple sorts of problems to get handled and manage a lot of things.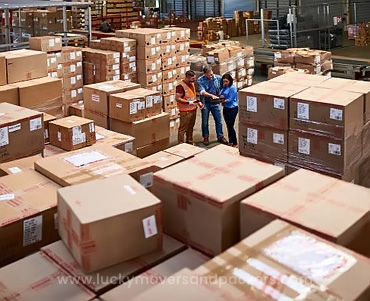 Reasons to avail storage services
There could be multiple reasons for which a company or a person is required to avail the storage services, some of them are as follows….
Some of the goods or items are not routine items as they need to be used at specific times or in special seasons. For this purpose, storage is the best solution.
Raw materials are used by big guns (companies) for the production of various products.
A proper storage environment is used to maintain the quality of goods in the original state.
Prices or rates of some items gradually increase day by day. Companies avail such storage services to stock the goods and to sell them at high rates in the next season or after few months.
Weather is a stakeholder as well. Such a service is also useful to prevent goods from harsh weather.
Smooth distribution to targeted areas.
The above mentioned clearly states the necessity of storage services for a town and that's why lucky movers and packers are offering world-class storage services all around the states of UAE.
WAREHOUSING
Warehousing is one step ahead of storage. Warehousing is a term that we can say is a type of storage on large scale. Lucky movers and packers are performing warehousing services on large scale and several large-scale companies are our respectable clients. We are keeping/storing/maintaining their stock and goods professionally.
Large-scale raw material can be preserved using a warehousing facility until the production time comes.
All types and a huge number of items can be handled and managed under a single roof.
Ready stock.
Demand and supply of goods can be managed efficiently.
Multiple items need a cold storage facility. For this purpose, the usage of warehousing for cold storage items is the best option.
When you are shifting to a new location, your household or office items can be preserved in a warehouse for a time while you are managing the rest of things at the new location.
Storage and warehousing services are extremely useful services, as one gets tension-free because of their goods and items. You can perform your work hassle-free while lucky movers and packers will manage your goods at the warehouse efficiently. No matter what your current location is, we are at a call distance from you, feel free to contact us and avail the best storage and warehouse services in UAE. We are trusted by many of our respectable clients and they are our strength. Their trust enables us to work more devotedly and competently with moving to UAE company.