We move your world,
with care
Moving Services for your Dream Houses
Contact us today for a stress-free
moving experience.
Our Moving Services in Dubai
"Lucky movers and packers offer all types of moving services including house moving, villa moving, commercial moving, packing, warehousing & storage all over the UAE."
We are the Best Moving and Packing Company in UAE
No matter where you are living or planning to move to a new destination, Lucky movers will shift your households or office equipment to the desired location hassle-free.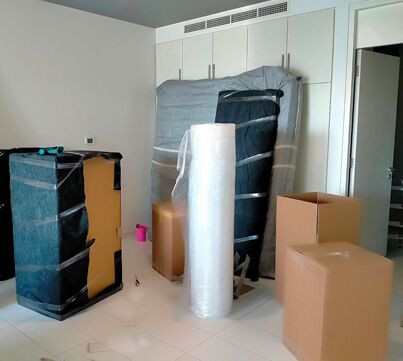 Packing, Moving and Shipping Material in UAE
Customers are Talking

Very good experience with this movers and packers company in Dubai. This is best service provider and packing was also good. I highly recommended!
The team's high level of experience, politeness, and regard for the customer made the moving process much simpler. They also provide excellent assistance. excellent service. Definitely a suggestion.

The crew was exceptionally knowledgeable, helpful, and customer-focused, which made the moving process go incredibly well. They also provided outstanding assistance. outstanding service. Definitely a suggestion because they are very professional!

Ruben van dar Wal
2023-04-10
Lucky Movers and Packers in Dubai are international packers in Dubai. They are affordable movers and Packers. Best and excellent service. I highly recommended!

Nicholas Coyle
2023-04-09
Movers and packers in Dubai are experienced movers. They arrived on time and shifted all the things very carefully. All the crew doing good job.i really impressed. I highly recommended to all of you!

Isabel Van der Horst
2023-04-08
Lucky Movers and Packers staff was extremely knowledgeable, welcoming, and customer-focused in addition to giving outstanding support, which made the migration process go amazingly easily. outstanding service. Unquestionably a proposal.

Mohamed Al khalifa
2023-04-07
A very competent, amiable, and customer-focused workforce with excellent support ensured that the move process went extremely smoothly. Excellent service. Definitely a recommendation.

VICTOR EDUARDO RENO BARROS
2023-04-06
Kind and skilled professional movers with a lot of experience. Nothing has broken on the job site so far, and everything was carefully wrapped. They came highly recommended, and I'll use them again without a doubt.
Professional, skilled, and friendly movers with a lot of expertise. Everything was securely packaged, and nothing has broken on site thus far. They come highly recommended, and I will definitely use them again.

Describing my incredible experience. Their employees are very responsible and professional. reasonable prices, efficient delivery, and well-packaged household goods. I received top-notch services overall. I'll undoubtedly suggest them.