If you are planning an office relocation in Dubai, there's no need to worry! Lucky Movers and Packers in UAE offer top-notch Office Moving Services that will make your transition smooth and hassle-free. With our team of experts, advanced equipment, and commitment to excellence, we are here to cater to all your office shifting needs.
Why Choose Lucky Movers and Packers?
At Lucky Movers and Packers, we understand the significance of a well-planned office relocation. Moving to a new office space is an important milestone for any business, and it requires meticulous planning and execution to ensure minimal disruption to your operations. Our expert team is well-versed in handling office moves of all sizes, whether it's a small startup or a large corporation. We take pride in providing exceptional services, and our track record speaks for itself.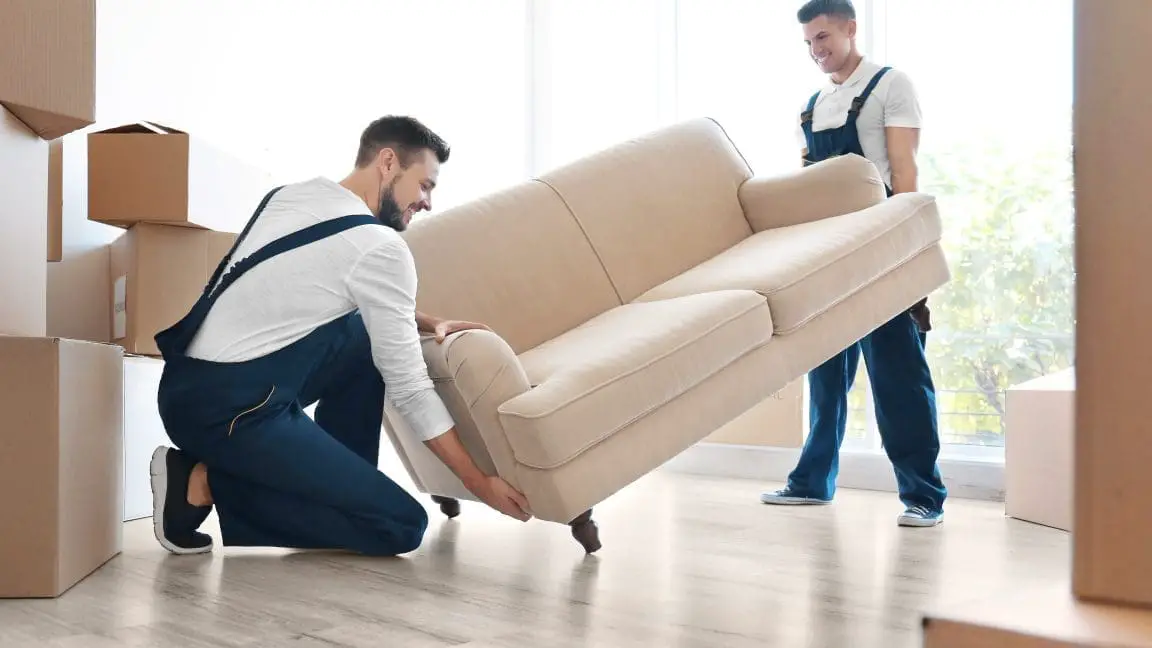 Efficient Office Moving Services
1. Professional Consultation
Before we begin the moving process, our team will conduct a thorough consultation with you. We believe that understanding your specific requirements and expectations is the key to a successful office move. Our experts will assess your office belongings, furniture, and equipment, taking note of any fragile or valuable items that require special care.
2. Customized Moving Plan
Every office move is unique, and we treat it as such. Based on the consultation, our team will develop a customized moving plan tailored to your needs. The plan will outline the entire moving process, including the timeline, packing details, and any additional services required.
3. Packing and Labeling
Our skilled professionals are equipped with the latest packing techniques to ensure the safety of your belongings during transit. We use high-quality packing materials to secure your items and prevent any damage. Each box will be carefully labeled, making unpacking a breeze in your new office space.
4. Safe and Secure Transportation
With our fleet of well-maintained vehicles, we guarantee a smooth and secure transportation process. Our drivers are experienced and familiar with the roads in Dubai, ensuring timely delivery of your office assets to the new location.
5. Unpacking and Set-up
Upon reaching the destination, our team will efficiently unpack and set up your office items as per your instructions. We understand the urgency of getting back to business, and our prompt services will have your office up and running in no time.
6. Disposal of Waste
As part of our commitment to environmental responsibility, we handle the disposal of waste and used packing materials in an eco-friendly manner. You can rest assured that your office move will not leave a negative impact on the environment.
Why Office Shifting Services are Crucial for Your Business?
Relocating your office to a new space can significantly impact your business in various ways. Here are some reasons why investing in professional office shifting services is crucial for your business:
1. Minimized Downtime
Efficient office moving services ensure that your business experiences minimal downtime. With experienced movers handling the process, you can focus on your core operations without unnecessary interruptions.
2. Safe and Damage-Free Move
Professional packers and movers use proper techniques to handle your office equipment and furniture, significantly reducing the risk of damage during transit.
3. Cost-Effective
While some businesses consider handling office moves in-house to save money, it often leads to higher expenses due to potential damages and delays. Hiring a reliable moving company like Lucky Movers and Packers can actually save you money in the long run.
4. Stress-Free Experience
With professionals taking care of your office relocation, you can enjoy a stress-free moving experience. It allows you to concentrate on the growth of your business rather than worrying about the logistics of the move.
Conclusion
Lucky Movers and Packers in UAE are your ultimate partner when it comes to office moving services in Dubai. With our efficient and reliable solutions, you can experience a seamless office relocation, ensuring your business continues to thrive. Don't hesitate to reach out to us for a consultation and make your office move a breeze!